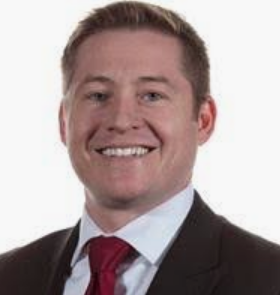 We are excited to announce Solomon Lamacchio has joined the WMS Team!
Solomon joined WMS in 2020 as an Associate Wealth Advisor. He started his career in finance banking in 2009, where he went from Personal Banker to Branch Manager. In 2015 he made the transition to wealth management and joined Merrill Lynch Wealth Management as a Financial Advisor.
Solomon has been married to his wife since 2012 as has two kids, ages 2 and a half and 1. He has volunteered his time assisting juniors and seniors of Oakland University's School of Business. There he works with the Achieve program through mock interviews, so that the students learn to sharpen their interviewing skills to better prepare them for the workforce. Additionally, in the past four years Solomon has been on the Associate Board of Ambassadors, which is a board within the American Cancer Society.
Welcome Solomon!
As most of you know our staff is working remotely due to the outbreak of the Coronavirus but we will still be doing business as usual. Our office hours will be Monday-Friday from 8:00 am-4:00 pm.
Stay safe everyone